December 2016 : New Fiction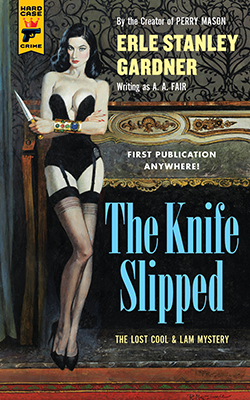 Erle Stanley Gardner | The Knife Slipped | Hard Case Crime 9781783299270 | £7.99 | 6th
At the time of his death, Erle Stanley Gardner was the best-selling American author of the 20th century, and world famous as the creator of crusading attorney Perry Mason. Gardner also created the hardboiled detective team of Cool and Lam, stars of 29 novels published between 1939 and 1970—and one that's never been published until now.
Lost for more than 75 years, THE KNIFE SLIPPED was meant to be the second book in the series but got shelved when Gardner's publisher objected to (among other things) Bertha Cool's tendency to "talk tough, swear, smoke cigarettes, and try to gyp people." But this tale of adultery and corruption, of double-crosses and triple identities —however shocking for 1939—shines today as a glorious present from the past, a return to the heyday of private eyes and shady dames, of powerful criminals, crooked cops, blazing dialogue, and delicious plot twists.
December 2016 : New Non-fiction
Dorling Kindersley | English For Everyone – English Grammar Guide | Dorling Kindersley 9780241242360
English for Everyone is an exciting and comprehensive self-study course for adults learning English as a foreign language. This course is a unique new series with a visual, engaging, and easy to follow style to make the English language easy to learn.
The English for Everyone Grammar Guide is a detailed visual reference that makes even the trickiest points of English grammar clear and simple, with beautiful illustrations and clear, step-by-step graphics. This English grammar guide covers all aspects of grammar including tenses, verbs, clauses, superlatives and adverbs. Learn English grammar with detailed information on easily confused phrases, conversation starters, and question words.
The English for Everyone Grammar Guide is part of the English for Everyone series. Perfect for personal study or to support exams including TOEFL and IELTS, English for Everyone is suitable for all levels of English language learners.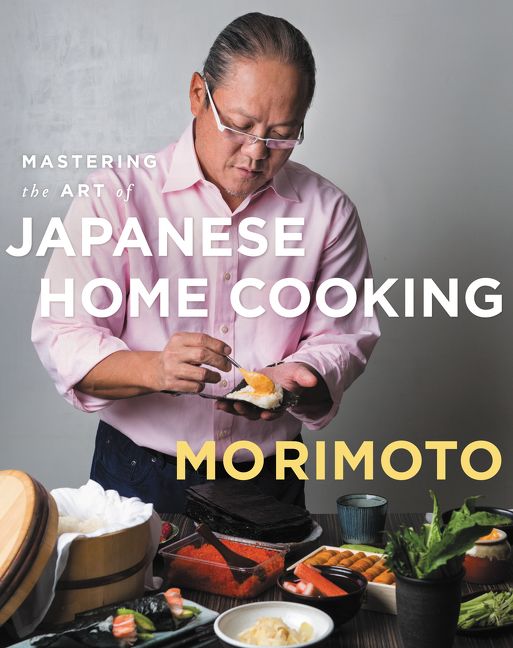 Masaharu Morimoto | Mastering the Art of Japanese Home Cooking | Ecco 9780062344380 | £25 | 15th
The revered Iron Chef shows how to make flavorful, exciting traditional Japanese meals at home in this beautiful cookbook that is sure to become a classic, featuring a carefully curated selection of fantastic recipes and more than 150 color photos.
Japanese cuisine has an intimidating reputation that has convinced most home cooks that its beloved preparations are best left to the experts. But legendary chef Masaharu Morimoto, owner of the wildly popular Morimoto restaurants, is here to change that. In Mastering the Art of Japanese Home Cooking, he introduces readers to the healthy, flavorful, surprisingly simple dishes favored by Japanese home cooks.
Chef Morimoto reveals the magic of authentic Japanese food—the way that building a pantry of half a dozen easily accessible ingredients allows home cooks access to hundreds of delicious recipes, empowering them to adapt and create their own inventions. From revelatory renditions of classics like miso soup, nabeyaki udon, and chicken teriyaki to little known but unbelievably delicious dishes like fish simmered with sake and soy sauce, Mastering the Art of Japanese Home Cooking brings home cooks closer to the authentic experience of Japanese cuisine than ever before.
And, of course, the famously irreverent chef also offers playful riffs on classics, reimagining tuna-and-rice bowls in the style of Hawaiian poke, substituting dashi-marinated kale for spinach in oshitashi, and upgrading the classic rice seasoning furikake with toasted shrimp shells and potato chips. Whatever the recipe, Chef Morimoto reveals the little details—the right ratios of ingredients in sauces, the proper order for adding seasonings—that make all the difference in creating truly memorable meals that merge simplicity with exquisite flavor and visual impact.